Euphoria Season 3 Release Date: Will There Be Season 3 of Euphoria?
Season 2 of Euphoria may have come to an end, but the show's popularity endured, and on February 4th, it was renewed for a third season. Since the beginning of season 2, more than twice as many people have tuned in as in the first season.
Euphoria is, without a doubt, one of the most popular shows on television right now. It's hard to put a price on the cult-classic series, with its all-star cast (Zendaya, Jacob Elordi, Hunter Schafer, etc.) and shocking scenes (season 1 had a lot of pen*s). Additionally, the soundtrack features Beyoncé and Orville Peck songs, among others.
After the season 2 finale, fans are naturally clamoring for more. If you're curious about the upcoming season of Euphoria and want to stay up to date, we've got all of the information you need right here.
Is There Going to Be the Third Season of Euphoria on HBO?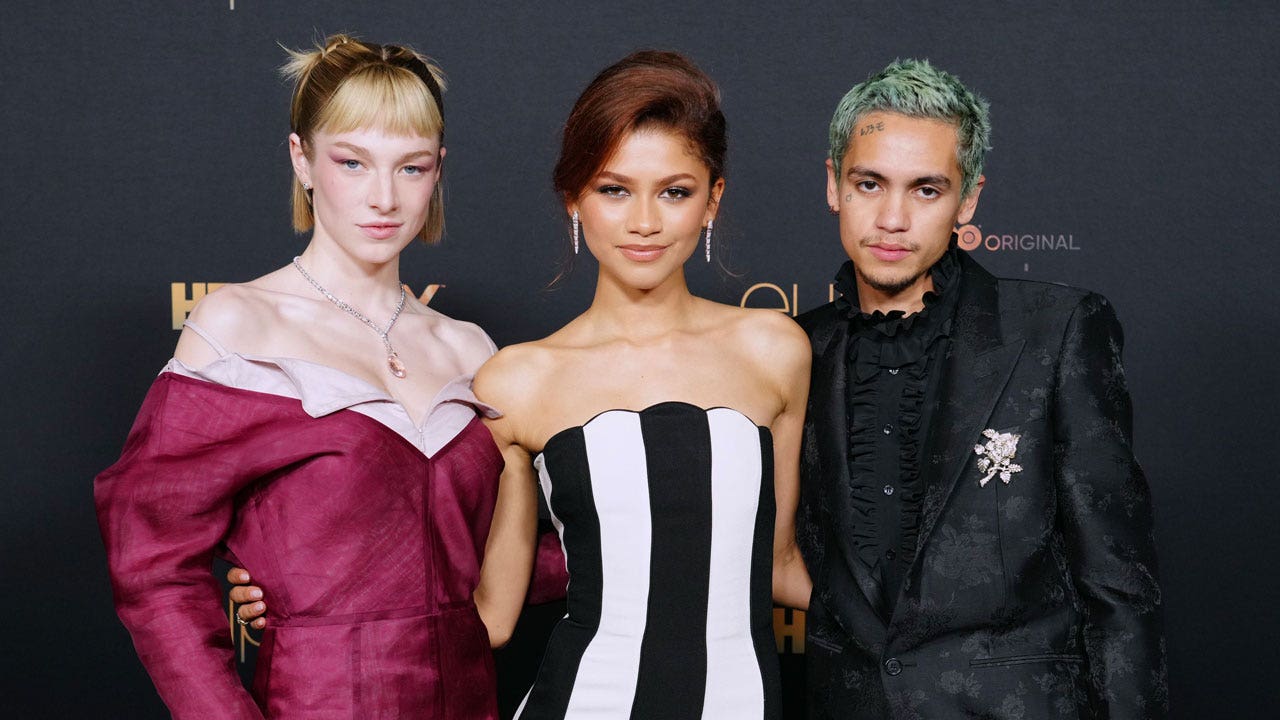 Yes! Season 3 of Euphoria was announced by HBO on February 4th. "#EUPHORIA has been renewed for season 3," Euphoria's Instagram page announced with a video announcement. Season 2 of Euphoria had more than doubled its audience by the thrilling news that broke midway through its run.
In a statement to The Hollywood Reporter, HBO Executive Vice President of Programming Francesca Orsi stated: "All of Euphoria's cast and creative team have elevated season two to new heights, breaking narrative convention while still keeping the show grounded in its core.
We couldn't be more ecstatic to continue our journey with this brilliant, tremendously talented cast and crew into season three."
Like seasons 1 and 2, we anticipate that season 3 will consist of eight episodes. Season 3 may begin airing before any character specials arrive, like 2020/21.
Euphoria Season 3 Cast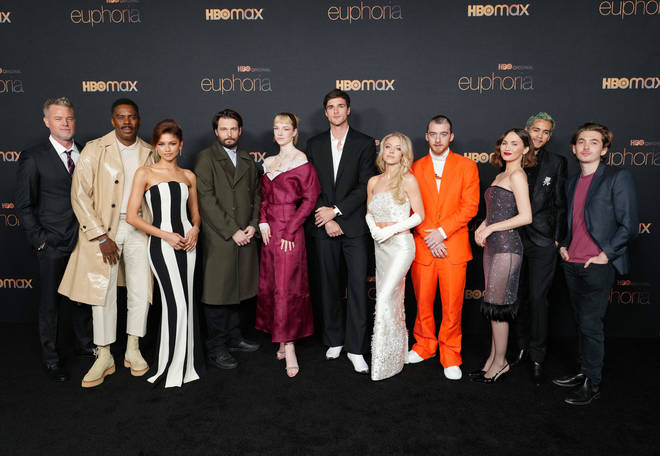 Euphoria season 2 finished with all the main characters returning for season 3. Zendaya (Rue), Hunter Schafer (Jules), Jacob Elordi (Nate), Alexa Demie (Maddy), Barbie Ferreira (Kat), Angus Cloud (Fez), Sydney Sweeney (Cassie), and Maude Apatow (Lexi) will all be back.
After Maddy quit her job as Theo's babysitter in season 2, episode 7, and told Samantha that she wouldn't stay in East Highland for the rest of her life, fans are scared that Alexa Demie may leave the show.
We also believe that most of the supporting cast will return in season 3 and some new characters. During an interview with Jimmy Fallon in February 2022, Dominic Fike announced that he would reprise his role as Elliot.
In the final, Ashtray (Javon Walton) is shot and killed. On the other hand, Javon recently told Esquire: "I just hope he's alive" and wants "Ash and Fez to reconcile." In other words, Javon may return.
It has also been revealed that Squid Game actress HoYeon Jung is interested in starring in Euphoria's third and final season.
What Is the Release Date of Euphoria Season 3?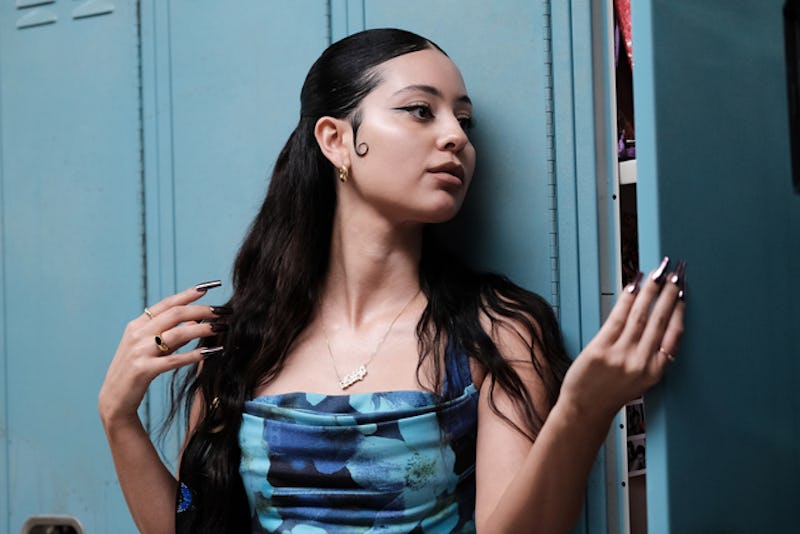 The release date of Euphoria season 3 is currently unknown. Zendaya did like a fan tweet before the season 2 finale airing: "tomorrow is the last episode of euphoria until 2024, huh:(." Essentially, this means that the next time the show airs, it will be in two years.
Filming is expected to take longer than expected due to Zendaya and the other actors having other projects they are filming concurrently. As well as other projects, Zendaya will be seen in Dune: Part 2 later this year.
Between seasons 1 and 2, two Euphoria specials were shown. Because of the coronavirus epidemic, season 2 of Euphoria aired two and a half years after season 1. However, we may receive some special episodes in 2023 as well.
According to Eric Dan, season 3 is expected to begin filming in November. He had to say: "I recently came across a date of 2024, which makes a certain amount of logic. We plan to return and reshoot in November, at the earliest."
Also, Read: Tokyo Revengers Season 2: Is the Release Date of Season 2 Confirmed?
Is God of High School Season 2 Confirmed? When Will It Be Released?
Irregulars Season 2 Release Date Latest Updates
What Can We Expect From Euphoria's Third Season?
Season 3 of Euphoria has yet to be confirmed by the cast and staff members. However, it appears that Fez will be sent to prison, which will have an impact on the rest of the characters.
In a recent interview with Variety, Chloe Cherry expressed her desire for more scenes between Rue and Faye in season 3. "Despite their differences, I believe Faye and Rue have a lot in common when it comes to their struggles with addiction and might benefit from each other's experiences.
That's all Faye needs from Rue, a character who isn't judgmental. This shared experience and calm demeanor make me believe that they might quickly get along if they were closer."
As for Fez and Lexi's romance, Maude Apatow has said she plans to explore it more in season 3. She retorted, saying: "Angus is a pleasure to deal with. As a coworker, I think Angus is an excellent performer, and we have so much fun together.
He's a fantastic coworker. We had a lot of fun working together, so I hope we get to do more scenes together. I'd love to continue working with him because he's so present and brilliant and a joy to be around."
In an interview with Variety, Eric Dane discussed the future of Cal's tale, saying: "There will be atonement. That's the path he's taking. Solitary confinement is something I can't even begin to contemplate for Cal. When Cal is imprisoned, it's difficult to include him into the tale."
We hope that Rue, who appears to be in a good and sober state, will remain there. Although she owes Laurie money, anything could happen in the third season.