Gentleman Jack Season 2 Premiere Date, Cast and Crew Information
The BBC has announced that Gentleman Jack season 2 premiered on Sunday, April 10 at 9pm on BBC One and iPlayer. It will air on HBO on Monday, April 25th in the US.
Suranne Jones will reprise her role as Anne Lister, the lesbian landowner from Vigil. During the first season of the BBC1 historical drama, which was based on Anne's coded journals, we learned of Anne's multiple relationships, including one with Ann Walker (Sophie Rundle).
They've been clamoring for the second season of Gentleman Jack ever since.
The Story of Gentleman Jack Season 2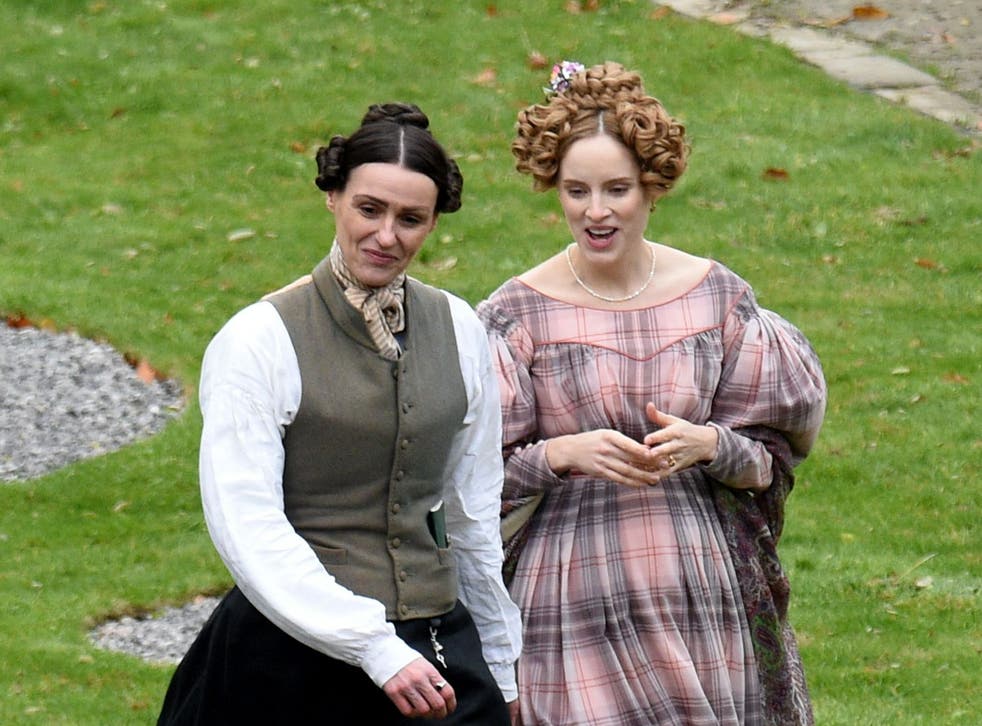 The final episode of the first eight-episode series saw Anne Lister and Ann Walker get married. Shibden Hall is where they will be living in the upcoming series. Because the story takes place in 1830s Yorkshire, it's unlikely that they'll be able to live happily ever after as husband and wife.
According to author Sally Wainwright, they have a lot to say about the world.
This is a tease from the BBC "The year is 1834. At Shibden Hall, Ann Walker and Anne Lister have set up house as husband and wife, aiming to merge their estates and become a formidable power couple.
When Halifax is on the verge of upheaval, Anne Lister's reluctance to keep a low profile becomes provocative and dangerous. Her entrepreneurial spirit frightens the townspeople as much as her unusual love life does."
Which Actors Are Coming for the Season 2 of Gentleman Jack
With Peaky Blinders star Sophie Rundle returning as Ann, Suranne Jones is back as Anne Lister in the new series.
Suranne said of her comeback, "I'm very happy that I will be joining Sally Wainwright on the second part of Anne's trip. We've always hoped for more, and now we get to experience it all."
Jeremy Lister (Timothy West) and Aunt Anne (Gemma Jones) will both be returning to Shibden Hall in Season 2 of Gentleman Jack. Plus there are Jodhi May (Lady Vere Cameron), Katherine Kelly (Elizabeth Sutherland), Derek Riddell (Captain George Sutherland), Stephanie Cole (Aunt Ann Walker), Peter Davison (William Priestley), Amelia Bullmore (Eliza Priestley), Vincent Franklin (Christopher Rawson), Shaun Dooley (Jeremiah Rawson), Rosie Cavaliero (Elizabeth Cordingley), Joe Armstrong (Samuel Washington), Anthony Flanagan (Ben Sowden), and George Costigan (James Holt).
Also, Read
Is Daybreak Season 2 Coming Back? Here's Everything You Need to Know
Extracurricular Season 2 Release Date: Is Netflix planning to renew this series?
Iron Fist Season 3 Release Date: Things You Need to Know!
Will Anne Lister's Aunt and Father Return in Season 2?
Season 2 of Gentleman Jack will see the return of Jeremy Lister (Timothy West), Anne's father, and her loving Aunt Anne (Gemma Jones).
Jeremy and Anna died in 1836, so if the show proceeds at the same pace and follows Lister's real-life history, we may conceivably see two major deaths before the conclusion of season 2.
You should not, however, write them off completely just yet.
We learn from Wainwright that he doesn't want to lose Aunt Anne because he hasn't made any decisions yet. "I think her aunt and father are wonderful characters, and the relationship at the dinner table appears to work beautifully. These different generations and Marion [Gemma Whelan] all contribute to a fun family comedy. So, no, I don't intentionally lose characters."
She adds: "Even if it's on TV, I don't have to watch it! If they're important to the plot, I don't have to kill them off just because they died in real life."
Is Gentleman Jack Getting a Third Season?
Elizabeth Priestley is played by Amelia Bullmore in Gentleman. Jack
There's no word yet. Sally Wainwright, on the other hand, is very open to the idea of filming the third season — and any subsequent ones.
She confirms, "Sure, yes, I would like to." To the end of her life, I'd like to be there for her.
Although it's a difficult thing to do, and I'm afraid people will be upset if I kill her off… that's a conversation I'll need later on!"
Anne Lister would have died in 1840 at the age of 49 if Gentleman Jack keeps faithful to historical facts. Series four would theoretically be her final season if each future series covers another two years of her life.
When Anne and Ann were moving through the Russian Empire away from Shibden Hall, tragedy struck.
According to Wainwright, "that must have been a pretty exciting thing to do" the trip that she and Walker took across Russia and Georgia. In addition, when Anne Lister died and Ann Walker brought her body back, it was a tragic moment."
The process of bringing her body back from Georgia to Russia, where she had it embalmed, took six months. She then returned to Halifax to be buried in the parish church.
The act of love and courage required to do it, in my opinion, is enormous. But that's a long way down the road…"
Gemma Whelan, who plays Marion in Gentleman Jack, told RadioTimes.com at the South Bank Show Awards that she was "delighted" to be working on the show for the foreseeable future: "Delighted. Thrilled to the brim. To be a part of something like this is an honor beyond measure.