Locke and Key Season 3 Release Date: Will There Be a Season 3 of Locke and Key?
While it took a long time for Locke & Key, the Netflix series based on the iconic comic books by Joe Hill and Gabriel Rodriguez, to finally find a home, it's proven to be a smash hit on the streaming site, going from a film adaptation to being shopped around to Fox and Hulu.
The series, created by Carlton Cuse and Meredith Averill, follows the Locke family after their father is murdered. They move back to their ancestral home, Keyhouse, where they uncover a pair of otherworldly keys. It's everything an excellent coming-of-age paranormal drama should be.
Cliffhanger, the final episode of Season 2, premiered on Netflix in the fall of 2021, and it left the Locke children with even more gloom in the town of Mathison, Massachusetts. It's a relief that Locke & Key Season 3 is already set in stone, having been ordered even before the second season wrapped up shooting in late 2020.
We've done our best to channel our inner Sherlockians and the otherworldly Lockes to give you a sneak peek at what's to come in the forthcoming season.
Is Locke & Key's Third Season Its Final Iteration?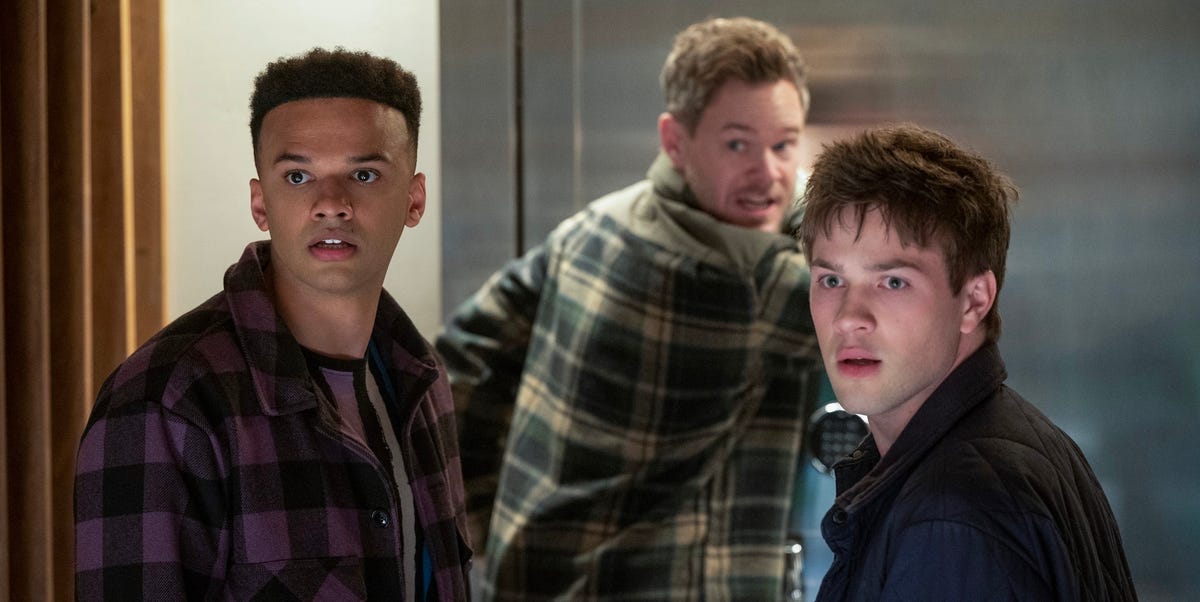 Locke & Key's third and final season was confirmed by Deadline in April 2022. That this will be our last paranormal adventure with the Locke kids is a sad one, but fans shouldn't be alarmed because the program hasn't necessarily been canceled.
According to Deadline, Netflix and showrunners Carlton Cuse and Meredith Averill have been planning a three-season run for the program since Season 1 was a definite success. In a statement, the show's producers said: "A three-season run seemed to be the appropriate length for the Locke family saga and their Keyhouse adventures to come to an end.
We're grateful, as storytellers, that we were able to share Joe Hill and Gabriel Rodriguez's remarkable tale in the manner in which we saw fit. However, we'll be keeping the mystical keys for ourselves."
How Many Episodes Are in Season 3 of Locke & Key?
Season 3 will conclude with eight episodes, unlike seasons 1 and 2, which had ten episodes each. Since Deadline reported that eight episodes were what the creative team always anticipated for the last season, they should be just as full of twists and scares as the prior seasons.
Also read: Is Season 3 of Home Before Dark Being Renewed or Cancelled?
Love Chunibyo & Other Delusions Season 3 Release Date Latest Updates
Hunter X Hunter Season 7 Is Coming Out Soon. Here Are Some Things You Need to Know
Who Will Return for the Third Season of Locke & Key?
The entire main cast has confirmed that they would return to Matheson to solve the mystery of Keyhouse Manor once and for all. Since Tyler Locke is Connor Jessup, we may expect to see a lot more of him, as well as Kinsey, Bode, Nina, Duncan, Scot, and Josh, as well as Frederick Gideon, now that he's on a mission of revenge.
You can become upset about the show's finale by looking at some of the cast members' goodbye posts on social media when filming was over.
Ellie Whedon, played by Sherri Saum, is another character we'll see more of. As Deadline previously reported, Ellie and her son Rufus (Coby Bird) will return to Matheson for Season 3 in the fall of 2021, but Ellie will be "haunted by her time spent behind the Black Door." A "new and progressively more terrible threat that looms over the community" is also mentioned as an issue she must deal with.
What Will Locke & Key's Third Season Focus on?
It's unlikely that the show's source material will provide you with any clues about what will happen next. However, it does sound as if this will be the most dramatic season yet. She told Collider, Meredith Averill, "The focus shifts more toward the characters' families during the third season.
They're about to meet their greatest challenge yet. As a result, they've formed a friendship unlike any other."
Captain Frederick Gideon appears to be the "danger" she's alluding to, though the specific context is obscure. While Gideon was resurrected as an echo by Eden at the end of Season 2, the demon-fighting family's nemesis is now plotting to exact his revenge.
On a personal level, we should see the consequences of some characters' decisions at the end of Season 2. When Nina decides to utilize the Memory Key to help her remember everything, the dynamic in the Locke household will be drastically altered.
When Tyler opted not to go through with it, showrunners told Collider that "consequences" and a "shift in relationship to his family" would follow. Keep in mind that he will be 18 in a few months, which means he will no longer be able to use magic. If there is a more significant threat, this might likely play a role.
As additional information becomes available, we'll keep you up to date on the latest developments in Season 3.