Britney Spears Net Worth: How many Houses She Owned Right Now?
On December 2nd, 1981, Britney Spears was born in McComb, Mississippi.
She grew up in the Bible Belt, a region of the United States known for its socially conservative Protestantism. Lynne Irene Bridges and James Parnell Spears had her as their second child.
As a child in Kentwood, Louisiana, she began taking dancing instruction. At the age of 5, she appeared on stage for the first time at her kindergarten graduation, and by the time she was 8, talent agent Nancy Carson had already recognized her potential.
The Career of Britney Spears
On January 12, 1999, Britney Spears released her debut studio album, "Baby One More Time."
It debuted at the top of the US Billboard 200 and was certified two-times platinum by the Recording Industry Association of America. Her first album sold over 10 million copies in a year, making it the best-selling album from a teenage artist.
Her second album, Oops!… I Did It Again was released in May 2000. In the United States, it peaked at No. 1 and sold more than 1.3 million copies. This is a record for the highest debut sales of any solo artist globally.
In February 2001, she signed a deal with Pepsi and released a book co-written by her mother titled A Mother's Gift. A year later, Britney's third album was made available to fans.
Cristina Aguilera, Mariah Carey, Janet Jackson, and many more have worked with Britney Spears.
Once known as "Princess of Pop," she has since become one of the most successful female artists globally; her albums have sold millions of copies, and she has been nicknamed "The Queen Of Pop."
Her net worth will be approximately $115 million by 2022.
Mental Health and the Umbrella Incident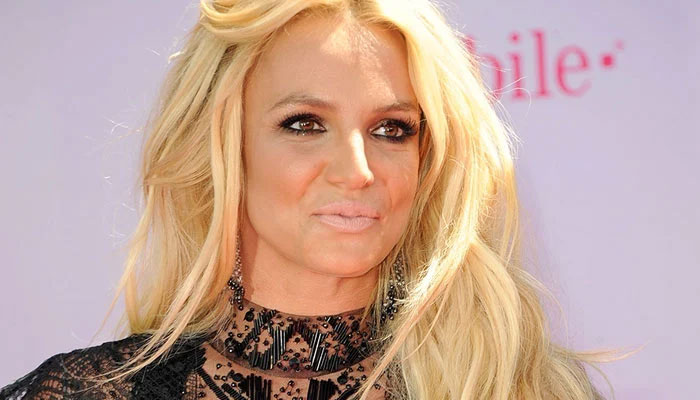 If you recall, Britney was going through a rough patch around the end of 2007. The photographers were never far away from her. For more than a decade, she had been a household name. She was still a young mother at the time. She was only 26 years old at the time.
She and her ex-husband Kevin Federline were embroiled in a bitter child custody fight. A judge ruled that she was a "habitual, frequent, and persistent use of controlled narcotics and alcohol" and ordered her to give up custody of her sons. It seemed like she was on the verge of losing her mind for a bit.
Her father had her placed in a conservatorship. It seemed like the end of the world to many people. The Pop Princess could not stand on her own two feet despite her best efforts. Her comeback was a surprise to everyone, and she's better than ever.
Residency in Vegas
At Planet Hollywood in Las Vegas, Britney secured a $30 million contract for a residency show in 2013. Over two years, she was obligated to perform 100 shows. She signed a contract extension to keep her "Piece of Me" program running through 2017.
Britney Spears' four-year Las Vegas residency restored her career, finances, and public image, all of which she had been losing. During her time at Planet Hollywood, she put on 250 performances. The final show of Britney: Piece of Me was held on December 31, 2017.
When she performed her final act in her Las Vegas residency, she broke a new Vegas box-office record of $1.172 million, beating the previous mark of Jennifer Lopez.
Conservatorship
Britney Spears was placed under a court-ordered conservatorship after a public meltdown in 2008. Britney's finances were now in the hands of her father, James, after this. Every penny of Britney's empire is under James' control as conservator, from her legal fees to Kevin Federline's child support payments.
"Spears has a net worth of slightly more than $41 million, about $7 million in cash and the rest in real estate," according to court documents revealed in mid-2014.
TMZ reports that the conservatorship was valued at $36.1 million in 2013. It's grown by $5 million since then. Documents acquired by TMZ also reveal that Britney's conservatorship does not encompass a substantial collection of other assets.
According to a 2020 estimate, Britney's assets are worth around $60 million.
Personal Life Of Britney Spears
Justin Timberlake and Britney Spears were together from 1998 to 2002. Who can forget the 2001 American Music Awards red carpet and the pop superstar couple's matching denim outfits?
Limp Bizkit frontman Fred Durst dated Britney Spears briefly in 2002. After attending a movie premiere with Colin Farrell in 2003, Spears was rumored to be dating the actor.
They got married on the spur of the moment in Las Vegas in January 2004 after spending the night out with Jason Alexander, a childhood friend. After only 55 hours of marriage, their union was null and void.
When Britney married her backup dancer Kevin Federline on October 6, 2004, the world was shocked. Sean (born in 2005) and Jayden (born in 2006) were taken due to their marriage, but they divorced in 2007. During their divorce settlement, she paid Federline only $1 million, but she has also agreed to pay him $20,000 per month in child support until their children reach the age of eighteen.
She began dating photographer Adnan Ghalib in 2007. In 2008, they called it quits.
In 2009, Britney finally found a long-term relationship with Jason Trawick, her now-former manager. While engaged in December 2011, they broke up in January of the following year.
Britney Spears began dating David Lucado after she and Trawick called it quits on their engagement. Spears ended their relationship after she discovered him cheating on her in a TMZ video.
After dating Charlie Ebersol for eight months, Spears ended her relationship with the film producer.
On the set of her "Slumber Party" music video in 2016, Britney met model and considerably younger man Sam Asghari. Since then, they've been inseparable. Sam was born in Tehran, Iran, in the year of 1994. Although he is 13 years younger than Britney, he appears to be the perfect match.
Instagram Account of Britany Spears
View this post on Instagram
Real Estate Of Britany Spears
Aside from the Los Angeles area, Britney has owned various properties around the United States over time. Real estate assets belonging to her are listed in the following table:
Village of Westlake
Britney Spears paid $6.7 million for a mansion in Westlake Village, a Los Angeles suburb, in 2012. She fetched $7 million for it when she flogged it in 2017.
Westlake Village's 21-acre property was purchased for $7.5 million by Britney Spears in 2015. Sylvester Stallone constructed and named White Stallion Ranch, the neighborhood where the house is located. On the property, you'll find a 12,500-square-foot mansion with an infinity pool, tennis courts, a golf course with a three-hole course, and a wine cellar that can hold 4,000 bottles. At least $10 million is the current market value of this property.
Hollywood Hills
At 19 years old, Britney paid an undisclosed sum for a Hollywood Hills property in 2001. The actress Brittany Murphy purchased this house from her in 2003. In 2009, the body of Brittany Murphy was recovered in this house.
Malibu:
Britney Spears paid a whopping $6.3 million for a Malibu mansion in 2004. In October 2004, she married Kevin Federline in this house. Britney Spears put her Beverly Hills mansion on the market for $13.5 million in January 2007. In August of 2007, she sold the house for $10 million.
Beverly Hills
A Beverly Hills mansion that Britney spent $6.75 million for following her breakup from Federline was purchased in 2006. This house had been on the market since 2010 for $5.5 million, but when it was resold for $4.2 million in 2012, she lost $2.5 million on the sale.
Louisiana's Kentwood
Britney bought $29,362 for a 7.4-acre property in Kentwood, Louisiana, just as her star rose at 18 in 1999. "Serenity" was the moniker she chose for her new 6,500-square-foot home. It is here that Britney's mum still resides.
New York City
Britney bought a Greenwich Village condo in 2000. She purchased the building's four-story penthouse in 2002. It was sold for $1.5 million in 2011. In 2006, she sold the penthouse for $4 million. The purchase prices of each item were not made public.